Home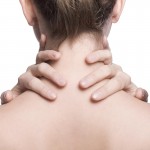 What is Upper Cervical Specialized Chiropractic Care?
Upper cervical refers to the top two bones in your neck. Learn more here…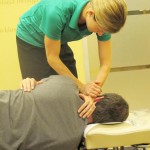 Our Difference
See why upper cervical is different and why it works when everything else might fail here…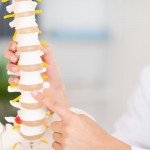 Conditions We Help
From chronic back pain to migraines to conditions like TMJ & whiplash, see what upper cervical can treat here…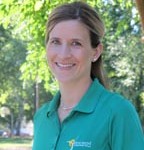 Meet Dr. Kim
Educated at Palmer College of Chiropractic, Dr. Kimberli Trader is a Fox Valley native; meet her here…
Testimonials
MIGRAINE HEADACHES
Past chiropractors did not focus on my upper cervical spine, which was the root of my issues, nor did they pay attention to my overall health, resulting in the need for continuous adjustments in the rest of my spine. Additionally, in some cases the adjustments from past chiropractors were harsh and painful. Dr. Trader is very different than any chiropractor I have seen in the past. She is thorough, precise, knowledgeable, and genuinely working to help me with my health issues. Each visit includes an exam and her adjustments are focused, precise and as minimal as possible to achieve results. Dr. Trader's goal is to help me keep my spinal alignment and to have fewer, less frequent adjustments over time." 
–Heather T
TMJ & MIGRAINES
I have been grinding my teeth since I was a child…I was diagnosed with TMJ in my late teens…and I had 2-3 migraines a week for 15 years…I've tried doctors, traditional chiropractors…and they would prescribe me more and more medications. The traditional chiropractors would make me come to their office 3-4 times a week. The expense was out of control and my pain was still the same or worse.
I no longer have the pain in my jaw muscles and weekly migraines. Also, I have other areas of pain that have decreased also. If you have tried everything to alleviate your pain with no luck, you must try a UC chiropractor.
–Carrie L
NECK & UPPER BACK PAIN
I have, since a teen, had pain in my neck and upper shoulders…I've had migraines for the past 25 years. With Dr. Kim's care, my migraines are now few and far between and much less severe. If there are other aches and pains, given a short time after the adjustment the pains reside and life is so much freer and more enjoyable. I most definitely recommend her as a kind and honest doctor, who truly wants to help us be pain-free and live life to the fullest.
–Julie L
FULL-BODY ACHES & PAINS
I have had pain throughout my entire body for the past 13 years and have tried many different chiropractors. My relief was short term if at all. Now that I have been receiving upper cervical chiropractic care the pain in my back is no longer an everyday pain that I just have to live with. Because of the care I get from Dr. Trader, I have been able to reach my goals of running a half marathon and a triathlon this year. I have more energy and am a happier person now that I am not in pain all the time. I feel that I am able to gain control of my life and live the active lifestyle that I want.
–Jessica R
HIP PAIN
I had experienced numbness and pain in my left hip and leg for approximately two years. I could not stand or walk for any significant time or distance without pain. Traditional chiropractic applications provided minimal relief. After two applications from Dr. Kim the pain and numbness has gone away. It is now four months later and I have resumed all my prior activities.
–Bill R
HEADACHES, NECK PAIN & HORMONE IMBALANCE
My 13-year-old daughter has occasional headaches, ankle and leg pain, and general hormonal issues. Her atlas was misaligned. After a couple adjustments, it started to hold on its own, giving her a more pain-free, enjoyable life at home as well as school.
Dr. Kim gives us ideas for better nutrition and exercise teens can be interested in. She is kind and gentle, yet effective. My daughter likes her and feels she takes time with her and cares about her as a whole person. Her atlas adjustments are painless and help her stay healthy as she grows.
–Julie L
VERTIGO
I was dizzy and felt like I was spinning when I woke up and throughout the day. I then went to get adjusted with Dr. Kim and have felt great since. I would encourage anyone to try an adjustment and explain the theory behind upper cervical chiropractic. Knowing that a little adjustment can make such a big difference can make such a difference in your life.
–Andy W